Great news! This article will explain how you can make an eCommerce website with WordPress. This is a multi-purpose guide; you can learn how to make an e-commerce site from a to z.
Due to the increasing number of marketplaces in recent years, businesses have started selling their products and services over the internet, especially after the pandemic. E-commerce, a more straightforward trading method for operating expenses and logistics, has brought significant business advantages. If you want to sell your services and products over the internet, this article can be a guide for you. Let's start by explaining how to set up an e-commerce site with WordPress.
What is WordPress?
You must have heard this a million times. WordPress is the most preferred and used content management system in the world. It is even software synonymous with the word content management system. With WordPress, you can create significant business sites, e-commerce sites, blogs, and even membership-based websites. WooCommerce, the e-commerce plugin discussed in this article, is fully compatible with WordPress. WordPress contains thousands of themes and plugins. With these plugins and themes, you can make eye-catching sites and improve your site.
How does WooCommerce work?
WooCommerce is an e-commerce plugin developed for WordPress, as I mentioned above. WooCommerce, which has been providing infrastructure services to thousands of e-commerce sites for about ten years, was initially designed by WooThemes and later purchased by WordPress and included in the Automattic ecosystem.
WooCommerce is a WordPress plugin. However, in recent years, different modules have been developed for WooCommerce, shaped according to the users' wishes and the industry's needs. This means thousands of themes for WooCommerce, dozens of shipping and payment method plugins, and thousands of different modules that allow you to customize products.
To make an e-commerce site with WooCommerce, you must first have WordPress installed. We will be sharing all the details with you in our article.
How to start an eCommerce website?
You may be selling a service or a physical product. It would be best if you did industry analysis and market research to deliver your products to the right people. To have an e-commerce site, you must first determine a good brand name and ensure that all social media accounts and your domain name are available. Let's learn together how to create an e-commerce site step by step;
Brand & domain research
You have determined the products you will sell on your website, but which domain or marketplace will you offer these products for? This is very important! Because finding the domain name that best represents your business is an important step. There are many sites on the Internet where you can search for domain names in bulk. Google searches like "Brand Name Finder" or "Check domain name and social media availability" will give you the best results.
If your dream domain has a .com extension and is already purchased, you can try different domain name extensions. For example; Domain names with .net, .store, .shop or country extensions will help you. After determining your domain name and social media accounts, the most important thing to do is to apply for a trademark. If your market area covers certain countries, you must register your brand name in those countries. Whenever I attempt, my priority is to register my trademark.
Find an eCommerce website developer
First, we must state that creating a website is an enjoyable but challenging task. If you do not have the energy to make an eCommerce website, you can get support from experts. Creaup experienced software team will help you in this regard. Contact us to get a quote now!
As Creaup, we have taken the leading roles in many brands' branding processes and set up their showcases in the digital world with our WordPress, WooCommerce, and digital marketing experiences for more than ten years. This responsibility we have assumed has been precious for us and has been our most significant source of pride. While adding value to brands, we aim to increase our knowledge, experience, and ways we have gained by working day and night for years and sharing our research with you. For this reason, if you follow the steps to set up an eCommerce website that we will share in this article, you can create your site or have preliminary information.
You may also like;
Work with an excellent hosting company
Here is another one of the most important issues! Before you create a website, you should find an excellent hosting company. The most critical issue for WordPress is speed and security. If the web hosting account you buy does not offer you a strong enough infrastructure, you can probably cool off from your eCommerce website in a short time and give up doing this job. That's why you should pay attention to the following features that the hosting company should have;
They should provide 24/7 support
Must be able to host from different locations
Must respond very quickly to technical support requests
The user interface should be straightforward
They should take daily backups.
The price must be affordable
Since we provide web design services, we have worked with many web hosting companies. Cloudways is the web hosting company we have been most satisfied with for a long time. Cloudways is a high-performance, secure web hosting company that hosts over 80,000 sites and works with five different cloud servers. Creaup is currently the agency partner of Cloudways. You can get detailed information about web hosting at any time from the link below.
Find a mobile-friendly WooCommerce theme
There are thousands of themes developed for WordPress. Although most of them are designed for multi-purpose, I advise you to choose a WooCommerce-focused theme. This will help you. Eliminate unnecessary code redundancy and find suitable pieces .f.or the product/category. For example, the Avada theme is the most popular WordPress theme, but this theme is mainly designed for enterprises. It is not a WooCommerce-focused theme, although it has e-commerce examples. The only reason they do this is sales anxiety. If they add WooCommerce support, they can make much more sales.
Considering the Woodmart theme as an alternative, it has a structure designed entirely for WooCommerce. The Woodmart theme has sales pages, category pages, different product skins, and more prepared exclusively for WooCommerce.
The two most essential criteria in the theme you will buy are; It should be fully compatible with mobile devices and optimized for SEO. You can use pieces that provide these features on your eCommerce website.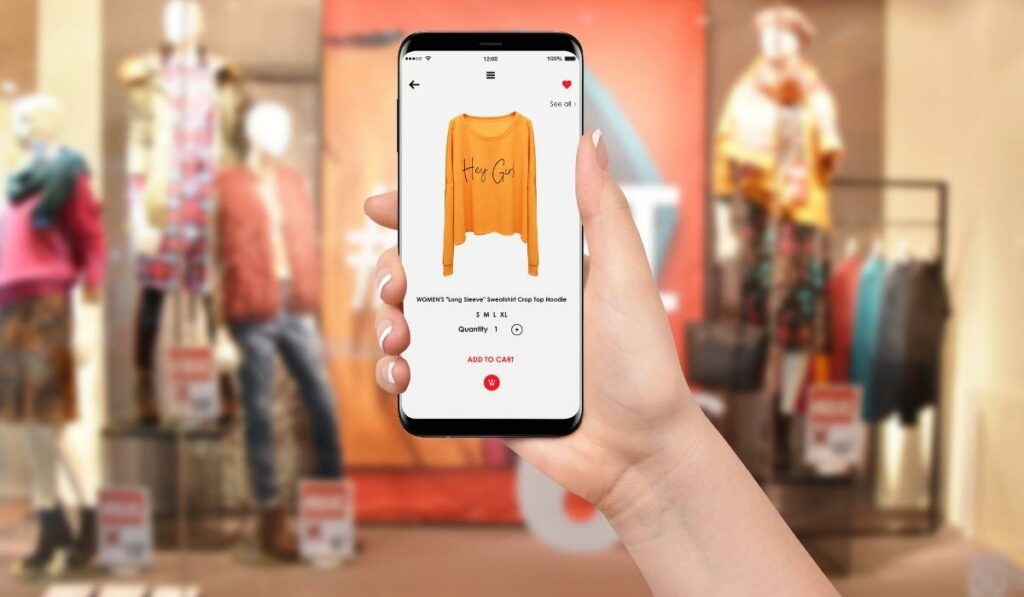 Start building your eCommerce website
We did our brand research, made an excellent hosting selection, and finally found a great WooCommerce. Now it's time to create an e-commerce website. As I mentioned above, if you do not have enough knowledge to do this, you can get support from a WordPress expert. But if you want to create an e-commerce website, the ways to do it are pretty simple.
Web hosting companies like Cloudways automatically install and deliver WordPress to you when you set up a server. All you have to do is install your WooCommerce theme in your WordPress admin panel and customize your theme. If you are using a premium WooCommerce theme, you will already be provided with the documentation. There are also many free WordPress tutorials on Youtube that explain how to install the theme you purchased. What you need to do is to perform a proper search.
Search engine optimization is essential for eCommerce website
After setting up your website, the first thing you should focus on is SEO. SEO (Search engine optimization) is the backbone of a website and is indispensable. I want to give a hint here, very soon, I will prepare a detailed article about WordPress SEO on Creaup Blog. Let's take a look at the SEO plugins you can use;
Yoast SEO
All-in-one SEO
Rankmath SEO
In addition, let's take a look at additional plugins that will strengthen the SEO of your e-commerce website.
PrettyLinks (Ideal for affiliates and drop shippers)
Premmerce WooCommerce Permalink Manager
Some cookie plugins to speed up your site (Use only one)
WP Fastest Cache
WP Rocket
FlyingPress
WP SuperCache
Plugins to optimize product images on your site
These are our essentials. If we are building an eCommerce website for a customer, we use these plugins. You can choose the paid and free versions of the above plugins.
Marketing and Advertising
You can start marketing and advertising if everything is ready on your website. For this, you can share your products and pages in the profiles you created during the market research and social media site research we did in the first step. Also, good social media images will increase your sales 10x. I usually use Canva, Creative Market, and Elements Envato for social media images. You can create a free account from these sites and make your social media and advertising images.
So, publish your products on Instagram with the Instagram shopping feature. Facebook Business and WooCommerce joint plugin With the Facebook for WooCommerce plugin, you can create a catalog by connecting your site to Facebook.
With the Google Listings & Ads plugin, you can send your products on your site to Google Merchant Center and advertise with Google Ads from there.
Start selling on marketplaces
I will give you a great alternative if you don't have enough marketing budget for your website. You can sell the products on your website on the world's largest marketplaces, such as Amazon, Etsy, and eBay. Did you know that Amazon alone has more than 350,000,000 customers in America? If you add ETSY and eBay to this, the customer potential you can reach is enormous. You must take your place with your brand name in this vast market.
On our "Integrations" page we prepared earlier, we discussed all marketplaces and the WooCommerce integrations made to them in detail.
Last word
We will share more articles about building an e-commerce website on the Creaup Blog. I hope this preliminary information will guide you briefly. Please remember, Creaup consists of a great team standing by to assist you. You can contact us at any time for all your website needs and WordPress problems, and you can request a free quote from our expert team members for your projects.